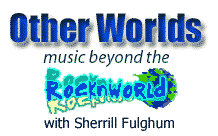 Medwyn Goodall - Island Bliss Review

.
In 1972 at the age of eleven this Yorkshire native met Sir Cliff Richard who encouraged that lad to pursue his dreams of a career in the music business. Growing up with The Beatles and the Beach Boys Medwyn Goodall began writing as a teen and made his first album at age 16.

This multi instrumentalist - mandolin, piano, drums, harp, flute, bells, panpipes, vibraphone, and synthesizers - has recorded over 75 albums, topped the UK music charts twice, and sold over three million albums; but not in pop music as you might think. Medwyn Goodall is one of the premiere artists of new age music. Goodall and his wife Wendy owns MG Records who has signed a number of the world's top new age artists. Medwyn and his family make their home in Cornwall. Medwyn's musical inspirations comes from nature and his love of ancient mysterious and cultures.

Medwyn's latest musical offering is a six piece work that lasts nearly an hour called "Island Bliss".

Often when people hear the phrase tropical island, it conjures visions of warm beaches, tropical breezes, cool music, and cold fruity adult beverages with colourful umbrellas sticking out of them.

To me the music of Medwyn Goodall is like being a bird who is flying over some of those ancient civilizations and forgotten people that inspires Goodall and imagining those people alive once again.

The music of Medwyn Goodall can occasionally be heard during local weather breaks on The Weather Channel and frequently on the various new age, atmosphere, or ambient music channels available on cable and satellite television services.



CD Info and Links


Medwyn Goodall - Island Bliss

Preview and Purchase This CD Online
.

---
...end