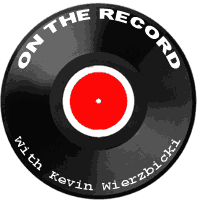 New Tales to Tell---A Tribute to Love & Rockets- Wax Tailor

.
New Tales to Tell--- A Tribute to Love & Rockets
Arsenal Rock'n'Roll / Justice
12" colored vinyl LP + 7" colored vinyl single

Wow, lots of reasons to covet this excellent tribute to Love & Rockets! First and foremost is the music as all the interpretations here are very solid; from Monster Magnet vs. Adrian Young's ferocious take on "Mirror People" to Puscifer's wonky version of "Holiday on the Moon" to Black Francis' Velvet Underground-like spin on "All in My Mind," everything is vibrant. Another reason to love this package is that the selection of homage-paying artists is well thought out; fans of Better than Ezra will dig the version of L&R's big hit "So Alive" and the same can be said for Blaqk Audio's rave-up of "No New Tales to Tell." And the packaging is appealing to vinyl freaks too with the LP being pressed on red vinyl and the blue vinyl bonus single holding goodies like The Flaming Lips' Kraftwerk-style version of "Kundalini Express" and a barroom-bluesy "Lazy" from Chantal Claret vs. Adrian Young. Contributions from the Dandy Warhols, 8MM, Snowden, A Place to Bury Strangers and Film School round out one of the best tribute albums to come around in a long time. get it here!

Wax Tailor ft. ASM
"Say Yes"
Vinyl-disc

If you haven't yet seen one of these double-format discs called "vinyl discs" here's an opportunity to get acquainted. Vinyl-discs are the same size as a CD and in essence they are CDs with a thin piece of vinyl attached to the label side so that you have a playable record on one side and a playable CD on the other. The vinyl side of this one features the regular version of "Say Yes;" a bit of cool uptown hip-hop with call-to-action commentary about the world situation where "Obama," "Suicide Bomber" and "Dalai Lama" find their way into the rhyme-work. The CD side features the same cut plus DJ, instrumental and a cappella versions.

.

---
...end