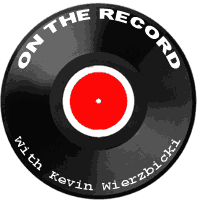 As Tall As Lions and French Miami

.
As Tall As Lions
You Can't Take it With You
Triple Crown
(2 12" discs on clear vinyl)

This album represents a significant maturation for As Tall As Lions as they move beyond the comfort zone of their ambient soundscape and yearning vocals mash-up with a more progressive and diverse sound. Songs like "The Narrows" and "In Case of Rapture" find the guys working in their familiar hipper-than-Coldplay vein but title cut "You Can't Take it With You" sounds more like the ancient prog rock band Sopwith Camel fronted by a soporific Prince. The album's centerpiece, "Sleepyhead," is positioned at the beginning of side C, the half way point of the set, where it ostensibly paints a portrait of someone near death who's struggling for a last moment of clarity. (Or does it? A "bonus" version of the song, a demo, is performed in way too happy a mood to be a dirge.) The double-disc format here allows for You Can't Take it With You to fit on three sides leaving the forth side for the "Sleepyhead" demo and two other bonus tracks; "That's What You Get" and a most unusual choice for a cover song in Charles Manson's "Your Home is Where You're Happy." ATAL performs the murderous one's song the way he did---with only simple acoustic guitar accompaniment. The package comes in a gatefold sleeve showing the lyrics to the original songs but there's no earthshaking message here; the real treat is in the chances the band takes by adding a few new twists to their instrumentation, a gamble that pays off nicely throughout.

French Miami
(Self-titled)
Take Root Records
(White vinyl LP)

French Miami starts off on such an absolutely woozy note that some may reach for their Dramamine stash. "Goddamn Best" begins with a flurry of notes from a detuned guitar that leads into a bit of moaning from Jay Heiselmann who for a moment sounds like he's going to toss his cookies. The song turns out to be anything but sickening though as Heiselmann and company turn the remainder of the song into something reminiscent of a Devo outtake. "Science Fiction" is part Killers dance tune, part Suicide drone and delightfully perplexing in its mood as the upbeat attitude stumbles inexplicably into a depressed state mid-song. "Wind War" begins as an exercise in ambient/experimental noodling that threatens to burst into Pink Floyd's "Welcome to the Machine" but that's just a tease; "All on Fire" badly wants to scream "we love the Cars!" and "Li'l Rabbits" hops along to chanted lyrics, a stop-and-start rhythm and occasional references to prog-rockers Yes. There's somehow a very appealing cohesion to the musical schizophrenia that French Miami marinates in though and there are plenty of catchy hooks buried within---the fun is in discovering them through repeat listens.




.

---
...end