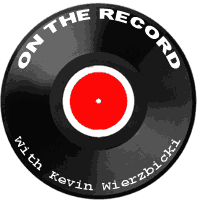 Axel Rudi Pell- Sodom- Molly Hatchet

.
Axel Rudi Pell
The Crest
Steamhammer
2 X LP

Guitarist Pell is a big star in Europe and his native Germany and one listen to his latest effort, The Crest, shows why. Pell can be flashy when the need arises but for the most part he chooses not to do any hot-dogging here; The Crest is truly a band effort. At least half of the tunes are radio-ready rockers, all sung in English by Johnny Gioeli, and many in a style that recalls the sound that put Bon Jovi on the map. It may be a coincidence that so much of The Crest sounds like a slightly heavier version of the Jersey-based rockers; more likely that Pell, an excellent songwriter, knows a sure thing when he hears it and isn't afraid to take it as his own (Pell's long career cranked up about five years after Bon Jovi's.) There are some variations in style here though; "Devil Zone" sounds like a tribute to Dio and "Dreaming Dead" has a Scorpions type-vibe to it. Surprisingly, Pell uses a quiet number to showcase his guitar playing; "Noblesse Oblige (Opus #5 Adagio Contabile)" is an instrumental that features piano, synthesized strings and concise, deliberate picking, the kind you'd expect to hear played on acoustic guitar. This double-disc set comes in a deluxe gatefold package and includes as a bonus cut a long, live version of early Pell favorite "Snake Eyes."

Sodom
Better Off Dead
Steamhammer
2 X LP

This German thrash metal band is known for performing with wild abandon and Better Off Dead, originally released in 1995, contains slamming favorites like "Shellfire Defense," "Better Off Dead" and "Stalinorgel." But Sodom has an accessible side too; "The Saw is the Law" mimics the Judas Priest archetype, "Turn Your Head Around" and "Resurrection" sound like Motley Crue with the glam factor removed and "An Eye for an Eye" adds a danceable psychobilly rhythm to the thrashing guitar. The guys cover Thin Lizzy's "Cold Sweat," thrashing it up just enough to Sodomize it while still leaving hints of the original in the arrangement. Side four of this deluxe pressing includes three bonus tracks not found on the CD; a live version of "Stalinhagel," a very cool remix of "The Saw is the Law" subtitled "The Splatting Version" and, who would of thunk it, a cover of Bryan Adams' "The Kids Wanna Rock."

Molly Hatchet
Warriors of the Rainbow Bridge
Steamhammer
2 X LP

Molly Hatchet put out a very strong album, Justice, earlier this year but prior to that they went through an extended period of lackluster output and Warriors of the Rainbow Bridge, originally issued in 2005, is from that era. For the best of efforts, little here captures the energy of Hatchet at their best although "Gone in Sixty Seconds" comes very close. Even the bonus track of Hatchet favorite "Gator Country" fails to live up to the original version. Still, fans who want to own the complete Hatchet catalog will love the quality of this pressing and the beauty of its packaging and maybe they'll even find a song or two that'll grow on them.




[an error occurred while processing this directive]

.

---
...end