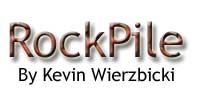 Battle of the Band- Michael Schenker Group Vs Michael Schenker Group

.
For this installment of Rock Pile, Kevin Wierzbicki presents a special DVD Battle of the Band Edition featuring Michael Schenker Group where Kevin looks at two new DVD releases from the legendary group.

Michael Schenker Group
Rockpalast: Hardrock Legends Vol. 2
MIG

Hard rock guitarist Michael Schenker has enjoyed a long career that began when he joined the Scorpions just before they recorded their Lonesome Crow album. Schenker was only fifteen at the time and full of fire and his playing prowess would soon be noticed by the like-minded UFO and it wasn't long before the guitar hero in-the-making was holding down a job with the British rockers. The UFO gig lasted through six albums but Schenker's dedication to music was challenged by a severe alcohol problem and he was forced out of the band. Schenker then decided that he was tired of people telling him what to do so he formed the Michael Schenker Group and despite the booze, released a self-titled album that many consider to be the best of his career. This film was shot in Hamburg, Germany in 1981, just after The Michael Schenker Group was released and basically the show features that album (minus "Bijou Pleasurette" and "Tales of Mystery") performed in its entirety. Schenker has never been one to be overly-showy on stage and here he pretty much stays put, head down and fingers flying as singer Gary Barden prowls the stage belting out "Armed and Ready," "Cry for the Nations" and "Victim of Illusion" during the first third of the show. The buzzing instrumental "Into the Arena" gives way to the first non-MSG song of the evening, a lengthy version of the UFO jam "Rock Bottom." The show is mostly effects-free but the fog machines kick in appropriately enough for "Lost Horizons" before the concert closes with two more UFO numbers, the perennial favorite "Doctor Doctor" and "Lights Out." There's not a sloppy note or noticeable fluff during the entire show; clearly Schenker, stepping out under his own name for the first time in the wake of a well-publicized personal problem, had something to prove. The show is also notable for featuring the late Cozy Powell on drums. Also available on CD.

Michael Schenker Group
The 30th Anniversary Concert---Live in Tokyo
Inakustik

In the blink of an eye several decades go by and all of a sudden a career approaches its sunset years. This film, shot in January of 2010, is not so much a look back over thirty years as it is a tribute to a moment in time 30 years ago; with that in mind the set list here is remarkably similar to that of Rockpalast: Hardrock Legends Vol. 2 from 1981. Most of the songs from the first MSG album are performed as are UFO classics "Rock Bottom" and "Doctor Doctor;" the only songs that come from later days are "I Want You" and "A Night to Remember" from the 2008 In the Midst of Beauty album and "Dance Lady Gipsy" from Schenker and Barden's acoustic Lady Gipsy album. Schenker's talent has never been in question---he was undeniably hot thirty (and more) years ago. But now he's absolutely greased lightning, a phenomenon only hinted at in his song "Attack of the Mad Axeman," performed here with wild abandon toward the end of the twenty-five song set. Schenker has said repeatedly over the years that he formed MSG so that he could do what he wanted and it's obvious that he and old pal Barden are having a ball here conjuring the past. The bulk of Schenker's fans may consider his heyday to be long gone but this show demonstrates that he's never been more on his game than right now. Also available as a 2-CD set.




[an error occurred while processing this directive]

.

---
...end