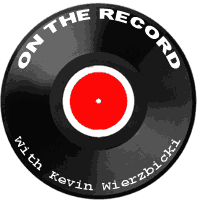 Circle Jerks and Twin Tigers

.
Circle Jerks
Wonderful
Porterhouse Prime Vinyl
LP 180 gram vinyl

Porterhouse continues their loving treatment of the Circle Jerks catalog with this reissue of the band's fourth studio album, 1985's Wonderful. The band had seen the writing on the wall at this point, knowing that the L.A. hardcore scene that they came up in was about over and they made adjustments to their sound accordingly. Wonderful finds Circle Jerks turning into a more mainstream rock outfit yet holding onto their outspoken viewpoints. The results are ultimately catchier songs like the driving, near psychobilly beat of "Mrs. Jones" and "Making the Bombs" where the guys shamelessly knock off Judas Priest's "Breaking the Law" while singing about nuking the Russians. There's even a nod to Motorhead here with the gruffly rocking "Killing for Jesus." For sure this is not the most beloved of Circle Jerks albums; that's to be expected when a band departs from a sound that they're known for and a sound that they helped popularize. Those who are hip to the fact that this is actually a good album nevertheless should not overlook this opportunity to acquire this quality pressing.

Twin Tigers
Gray Waves
Old Flame
LP

Singer Matthew Rain and bassist Aimee Morris, the founders and core members of the Athens, Georgia-based Twin Tigers, are both employees of Grit, the Athens restaurant owned by R.E.M.'s Michael Stipe. But that rather tenuous connection to the old school Athens music scene is as far as it goes for Twin Tigers---their sound is nothing like that of any of the bands that came out of the vaunted Athens scene in decades past. Half of the album's sound is fairly well summed up with the title cut; "Gray Waves" begins as an ambient vs. noise showdown where guitars tinkle on one channel and buzzsaw on the other, setting up a dissonance that Rain further aggravates with depressed vocals. But that's just the extended intro; the song ultimately busts out with a melody as drums and bass kick in, trading a Lou Reed-like scowl for a mash-up of power emo and Bono introspection. The other half of the album though (most of side 2) is less textural in favor of trippiness. "Feather" floats on a Verve-like psychedelia, the effects-laden "Crystal Highway" sounds like it was written and performed after an ingestion of a handful of those magic mushrooms that Georgia is renowned for and "Island" is a dose of full-on mind expansion. Clearly Gray Waves is best enjoyed in the vinyl configuration; that way the listener can brace for the trip of the second half while turning the album over.




[an error occurred while processing this directive]

.

---
...end