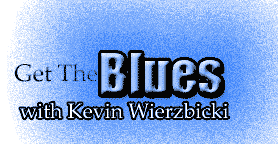 Foghat- Stevie Ray Vaughan and Double Trouble- Piano Red

.
Foghat
Last Train Home
Foghat Records

If pretty much the only Foghat song you're familiar with is the massive hit and classic rock staple "Slow Ride" you probably won't be interested in Last Train Home. If you're a longtime fan, however, and remember early tunes like "Honey Hush" and the band's cover of the Willie Dixon-penned Muddy Waters standard "I Just Want to Make Love to You," you'll love Foghat's first official blues album. The slide guitar-filled blues boogie sound of early albums is present here on original songs "Born for the Road" and "Last Train Home" as well as covers like "Shake Your Moneymaker" and "Louisiana Blues." "495 Boogie" is another original, a rollicking piano-driven instrumental that mashes up the Fabulous Thunderbirds and Jerry Lee Lewis; at the other end of the spectrum is a slide-happy cover of Elmore James' slow smoker, "It Hurts Me Too." Guitarist Eddie Kirkland guests on two cuts on this beloved band's impressive return to early form.

Stevie Ray Vaughan and Double Trouble
Couldn't Stand the Weather---Legacy Edition
Epic/Legacy

This year marks the 20th anniversary of the tragic death of the young guitar god and over the course of those two decades many unreleased tapes have been unearthed and some of them are featured on this double-disc set. Disc one holds a remastered version of the original album, appended with eleven bonus cuts, three of which (alternate versions of "The Sky is Crying" and "Boot Hill," a sax-free take on the instrumental "Stang's Swang") are previously unreleased. The thing that makes this Legacy Edition an absolute treasure though is disc two---a previously unreleased live set recorded in Montreal in 1984 loaded with favorites like "Cold Shot," "Pride and Joy," "Love Struck Baby" and the Jimi Hendrix cover "Voodoo Child (Slight Return)" but also fattened-up with deep album cuts like "Lenny" and "Honey Bee."

Piano Red
The Lost Atlanta Tapes
Landslide

Piano Red's introduction to the second song in this set, "My Baby's Gone," speaks to the authenticity of his music; "I used to live the blues, and that's where I learned to play them." Red, who died in 1985, played a style of barroom blues that evolved out of the ragtime era and here he barrels through eighteen cuts with only a simple rhythm section backing him up, relying on his piano playing, vocal work and between song patter to hold his audience's attention. There is no electric guitar here but fans of B.B. King will find that Red's raucous music embodies an ever-present friendly buoyancy similar to King's. This show is about evenly split between Piano Red originals and blues standards and includes previously unreleased takes on chestnuts "C.C. Rider," "St. Louis Blues" and Leadbelly's "Cotton Fields."




[an error occurred while processing this directive]

.

---
...end