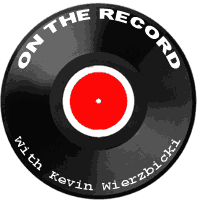 Kate & Anna McGarrigle and Arling and Cameron Present Music for Imaginary Films

.
In this installment of On the Record, Kevin gives the new double vinyl releases from Kate & Anna McGarrigle (The McGarrigle Hour) and Arling and Cameron Present Music for Imaginary Films a spin.

Kate & Anna McGarrigle
The McGarrigle Hour
Ryko
2 X 180 gram LP

The death of Kate McGarrigle earlier this year deprived the world of one of its preeminent songwriters, sister Anna of her performance partner, and one of North America's most notable musical families of one of its matriarchs. Kate was at one time married to Loudon Wainwright of "Dead Skunk" fame and performers Rufus Wainwright and Martha Wainwright are their children. Anna's musical family is less well-known but her husband is Dane Lanken and their children are Sylvan Lanken and Lily Lanken. All of the above plus third McGarrigle sister Jane appear on this "family and friends" recording, originally released in 1998. Understatement was a specialty of the McGarrigles, often applied to their own compositions, but The McGarrigle Hour finds the family aggregation interpreting sublime songs from a disparate group of songwriters including Cole Porter ("Allez-Vous-En"), Irving Berlin ("What'll I Do") and fellow folkie Jesse Winchester ("Skip Rope Song.") Some of the strongest tunes here are takes on traditional numbers like the gospel-tinged "Dig My Grave" and most especially a version of "Green Green Rocky Road" where vocal verses are split between the sisters, Loudon and guest Emmylou Harris. Martha Wainwright performs her "Year of the Dragon," Rufus, performing solo with just his piano as accompaniment, shows his sense of humor on "Heartburn" and Linda Ronstadt, who covered Anna's "Heart Like a Wheel" decades ago, guests on Stephen Foster's "Gentle Annie." Although the recordings were made in a studio and not in a living room, The McGarrigle Hour has all the warmth of a relaxed and cozy family get-together. Certainly no one could have dreamt that it would end up as such twelve years ago but you would be hard-pressed to come up with a better farewell tribute to Kate than this timely reissue. The deluxe gatefold package includes brief liner notes about each song.

Arling and Cameron Present Music for Imaginary Films
Ryko
2 X 140 gram LP

Gerry Arling and Richard Cameron are longtime collaborators who've composed music for television commercials, TV shows like The Sopranos, a Playstation soundtrack and actual film soundtracks like for Kiss Kiss Bang Bang. This effort is however exactly what the title implies; soundtrack cuts for movies that don't exist. That might sound like an odd premise but it resulted in a batch of memorable, dynamic songs that invite humming, singing or swinging along. "W.E.E.K.E.N.D." is an airy '60s-inspired theme for all the anticipation that a sunny Friday afternoon brings, complete with a song-ending psychedelic guitar part that hints at what naughtiness might transpire when night falls. Arling and Cameron mix pop, Tropicalia, samba, electro, chill, dub and more into their orchestrated movie themes, often adding a dollop of whimsy like on the vocals for "Hashi" where Kate Holder sings a chorus of "Hashi, the drug-sniffing canine" with a straight face. Good fun and extremely well composed throughout and for extra kicks the album's back cover reproduces mini-versions of posters for the imaginary films.




[an error occurred while processing this directive]

.

---
...end