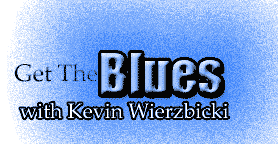 Luther Allison - Songs From the Road

.
Guitarist Allison did not yet know that he was dying from cancer when this show was recorded in Canada in the summer of 1997---he got the news four days later and passed away a month after that. It's ironic that Allison sings of his body being wracked with pain during his performance of "Living in the House of Blues" early in this live set; the pain referred to in the song is brought on by woman troubles, not disease, but obviously Allison must have been suffering deeply during this recording. It doesn't show in the least; Allison's playing on slow smokers like "(Watching You) Cherry Red Wine" and "It Hurts Me Too" is razor sharp as is his slide work on boogie numbers like "Low Down and Dirty." Allison's soulful voice is strong here too throughout this nearly 90-minute performance. Bluesmen tend to have lots of material in the can so this is probably not the last we'll hear from Allison but if it is you could not ask for a better farewell. Most of the show is included on a bonus DVD.





CD Info and Links


Luther Allison - Songs From the Road

Preview and Purchase This CD Online
.

---
...end