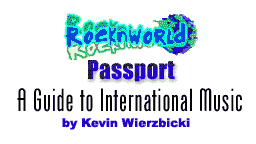 Mike Patton- Thulium- Psychopathic Romantics

.
Mike Patton
Mondo Cane
Ipecac

A full orchestra. A mellow, continental tune. And some guy crooning in Italian, complete with rolling r's. That couldn't possibly be Mike Patton of Faith No More/Mr. Bungle/Fantomas fame, could it? It could be and it is; the above is a capsule description of "Il Cielo in Una Stanza," a chestnut composed by Gino Paoli that also happens to be the first single from Patton's Italian language album, Mondo Cane. Patton does a very good job of interpreting this set of oldies from famed Italian composers like Ennio Morricone but this album will likely dumbfound most fans of his earlier work. Some tunes like "Ore D'Amore" and "Deep Down" have beds of psychedelic guitar lurking in the background and there's no doubt that Mondo Cane overall is pretty cool. Still you have to think that this is pretty much a vanity project; you never can tell what Patton will come up with and he's really thrown a curve to his fans this time, albeit an interesting one.

Thulium
(Self-titled)
AKA Music

Thulium may be patterning themselves after Audioslave and similar bands; that's what it sounds like based on the three cuts found on this E.P. This truly international band has members from France, England, Canada and Hungary but the bulk of their sound comes from singer Boubou (France) who has a voice that falls somewhere between Bryan Ferry-suave and Iggy Pop-urgent. "Running" and "Craving" are big rockers with slightly dark overtones driven by Boubou's baritone; "90 Days of Sorrow" on the other hand is a piano and programmed rhythm love ballad that comes with a generous supply of heartache. It's hard to tell from three songs where Thulium is heading but they're based in London so if they're going to catch on they're in the right place to do so.

Psychopathic Romantics
Pretty Prizes
(Self-released)

Members of this band live in Italy and the U.S. and the vocals are performed primarily in English. Clearly they've listened to lots of psychedelic music that verges on the weird; songs here are prone to sudden and startling tempo changes and in the case of "Democracy's Pill," quick bursts of dissonant guitar. "Transparent Smiles" begins with a meandering Pink Floyd-like melody but then wakes you up with a little metal shouting and again some offbeat instrumentation. This might sound like a recipe for musical disaster but these madcaps know full well what they're doing here. Pretty Prizes might best be summed up with a line from "Free Barabbas," "I sell brain cells on acid lane." One listen and you may need to buy some.


[an error occurred while processing this directive]

.

---
...end