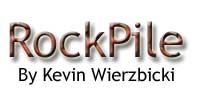 Ozzy Osbourne- Emergency Gate- Powerworld

.
Ozzy Osbourne
Scream---Tour Edition

Some Ozzy fans may "scream" over the fact that they have to buy this album a second time to get the odds-n-sods bonus material appended for this special edition of Scream. The package includes the original album in its entirety and a second disc that begins with three outtakes from the Scream sessions; "Hand of the Enemy," "One More Time" and the previously-unreleased "Jump the Moon." Ozzy seems to be pressing a little on these songs and while they are not complete throwaways they are not very memorable either. Four live cuts round out the audio portion of the extras: Scream's first hit single "Let Me Hear You Scream," a standard run-through of "Bark at the Moon," a slightly slowed take on "No More Tears" and the best of the four, a rumbling cover of the closing cut from Black Sabbath's Paranoid album, "Fairies Wear Boots." Video bonuses (playable on computer) include the "Let Me Hear You Scream" video and "the making of" footage for the video and the album. The extras here truly are a hodgepodge but if you consider that this limited edition only costs a buck more than the standard edition you might as well add Scream---Tour Edition to your collection while you can.

Emergency Gate
The Nemesis Construct

Pummeling drums and lots of scream-yourself-hoarse vocals are hallmarks of this German band and much of their sound can be traced directly back to the Slayer family tree, but there are lots of nods to a more commercial sound as well. "Point Zero" shows that Emergency Gate is capable of toning things down a bit for the masses while retaining their energy level; the song balances the thunder with big sweeping washes of melodic guitar and harmonious vocals and is right on the mark for airplay at hard rock radio. Toward the end of the album the songs tend to suffer a bit from sameness but there are enough good cuts here like "As My Bride Cries Blood" and "The Green Mile" to warrant giving these guys a thorough listen.

Powerworld
Human Parasite

If you like the kind of melodic rock that German act Axel Rudi Pell has been putting out for years then you'll likely also like the music of Pell's countrymen Powerworld. Fronted by singer Ilker Ersin, Powerworld cranks out radio-ready tunes that owe a lot to the Bon Jovi band. There's a little Dio love lurking in Human Parasite too; hear it in standout tracks "Evil in Me" and "Caught in Your Web." Pleasant all the way through, Human Parasite is also loaded with lots of quick bursts of hot and speedy guitar parts that beg for participation from the air guitar-playing listener.



[an error occurred while processing this directive]

.

---
...end