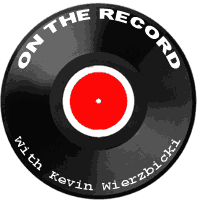 Punk Splits!

.
This time out we take a listen to six underground punk bands that have new music out on 7" splits. All come in picture sleeves and all play at 33 RPM.

Wednesday Night Heroes/For the Worse
Give Praise Records/Patac Records

The Wednesday Night Heroes are a seasoned foursome from Canada and their extensive experience (a dozen years) shows on their two contributions here; the infectious guitar-driven original "No Control" and an equally impressive cover of the Zero Boys' "Civilization's Dying." For the Worse is a Boston band with a singer that sounds something like what AC/DC vocalist Brian Johnson might sound like if he had his nads caught in a vice. The frantic yammer is a perfect fit for the sentiment extolled on band original "Revenge" and works nicely too on their cover of the Bruisers' oldie "American Night."

Dios Mio/Bring That Sh*t
Give Praise Records/Bezerker Records

Don't expect the thrash of Dios Mio to cheer you up if you listen to the lyrics; "God's Plan" rails against the big guy, "Lose-Lose Situation" is an exercise in self-loathing and "Down the Drain" paints an overall picture of hopelessness. Just turn it up and let it bang, on the other hand, and you'll be just fine. Bring That Sh*t is fronted by a chick named Jimena and she sings, sometimes in Spanish, as the band knocks out short and punchy hardcore cuts (seven in all) that have occasional surf-punk undertones.

Black Market Fetus/Brody's Militia
Give Praise Records

The intro for the Black Market Fetus cut "Black Mamba" features spoken word that's either lifted from an actual Appalachian snake-handling ceremony or that parallels such a rite while the song itself, beginning with a sludgy metal riff and then dissolving into a cacophony of hell-spawn vocals, mimics the frenzy that might occur when the snake-man gets bitten. Brody's Militia plays pure hardcore with snippets of classic metal riffing thrown in for good measure; their side of this split features five self-penned numbers bookended by versions of "The Crossover is Over," originally done by long-gone English grindcore band Sore Throat.

.

---
...end