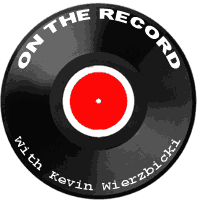 Rhapsody- X- Meat Puppets- Peter Gabriel/Stephin Merritt

.
Rhapsody
Symphony of Enchanted Lands II---The Dark Secret
SPV
2 X 12" LP

This Italian progressive rock band performs this album mostly in English but with lyrics referring to things like 'Kron's disciple,' 'Elgard's eye' and 'the Falls of Erloria' you have to be in your own little world to relate to the words. Fantasy is Rhapsody's specialty and this 2004 release, available now for the first time on vinyl, is a perfect example of how they work their magic. At its core Rhapsody's music is a mash-up of operatic rock and melodic metal but they love to throw unexpected twists into their compositions as well. "Erian's Mystical Rhymes," for example, is basically a Dio-style rocker but it also draws some of its power from a speedy chorale passage and a bit of eeriness from a vocal effect that sounds like an ogre in the throes of death. This lengthy concept piece is overflowing with pastoral passages and gothic bombast alike and packaged in an impressive gatefold jacket adorned with Dungeons & Dragons-style artwork that the listener can geek at while taking the mystical journey. The album's final song, "Lo Specchio D'Argento," is a non-CD bonus track that's sung in Italian that shows what Rhapsody sounds like when they're less fantasy-prone.

X
Wild Gift
Porterhouse Prime Vinyl
12" LP 180-Gram

After being out-of-print on vinyl for over fifteen years, Porterhouse brings this early masterpiece from the legendary Los Angeles band back into circulation. X has pretty much always been referred to as a punk band and there's no denying that part of their sound but they were also heavily influenced by '50s music, rockabilly and surf. Producer Ray Manzarek, late of the Doors, brings out the best of all sides of the band here without any heavy-handed production, allowing them to shine whether they're channeling a Roy Orbison vibe for "Adult Books," sounding Doors-like on "Universal Corner" or honing their own roots-rock sound on the rest of the album. Wild Gift is basically an album of party rock and this platter provides as much fun as the original did back in 1982.

Meat Puppets
Meat Puppets II
Ryko Analogue
12" LP

After an attention-grabbing but somewhat unfocused debut album, 1984's Meat Puppets II found the Phoenix-based trio beginning to hone their sound. Some of the first album's maniacal sound carried over, like on the psych-rocker "Split Myself in Two" and "New Gods" but the band was also beginning to show a penchant for mashing-up the Grateful Dead and Neil Young ("Oh, Me") as well as displaying a fondness for the Bakersfield sound ("Magic Toy Missing," "Lost.") This early Pup Boys album was also the one that first caught the ear of Kurt Cobain who would go on to incorporate the band's sound in his music with Nirvana and cover this album's "Lake of Fire."

Peter Gabriel/Stephin Merritt
"The Book of Love" b/w "Not One of Us"
Real World
7" single

This one-off project finds Gabriel singing one of Merritt's songs, the slow and heavily-orchestrated "The Book of Love." Merritt returns the favor on the flip side, putting his own spin on the Gabriel-penned "Not One of Us." Done in a style reminiscent of something Thomas Dolby might do complete with an alien-sounding chorus, Merritt's take on Gabriel is the more interesting cut on this collector's item.




[an error occurred while processing this directive]

.

---
...end