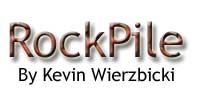 Rockin' in the New Year: Helmet- Ill Nino- Kings Destroy- Immolate- Haarp- Zodiac Mindwarp & the Love Reaction

.
Before you pop that champagne cork and butter up your lips for some New Year's Eve kissing at midnight, spend a few minutes rounding up some of these 2010 releases and you'll surely have a soundtrack to rock painlessly into 2011!

Helmet
Seeing Eye Dog
Work Song

All the Helmet hallmarks are here---ripping guitars, gut-rattling bass and sing-song vocals from former David Bowie band member Page Hamilton make Seeing Eye Dog a fun one to blast at a party. In a bit of a lighter moment the guys also cover the Beatles ("And Your Bird Can Sing"). Included as a bonus is a second CD holding a full concert from the 2006 Warped Tour recorded in San Francisco.

Ill Nino
Dead New World
Victory

These east coast modern metalheads have now sold over a million albums and while most of those sales might have been generated by performances like Dead New World's pummeling "The Art of War," soaring melodic metal ("Bleed Like You") also plays a big part in the Ill Nino sound. The two sounds mix nicely on a respectable cover of the Smashing Pumpkins' "Bullet with Butterfly Wings."

Kings Destroy
And the Rest Will Surely Perish
Maple Forum

The way this Brooklyn-based band does doom metal it seems almost psychedelic---maybe that's because they have a stated interest in science fiction and futuristic ideas in general. Regardless of the reasoning, the technique makes lengthy tunes like "The Mountie" more listener-friendly than a lot of doom. This satisfying debut also (of course) pays homage to Black Sabbath here and there, most notably on "Planet XXY."

Immolate
Ruminate
Impedance

This Aussie trio calls their album Ruminate, and a look at a few song titles---"Heathen," "Kill Your Idols," "Live By (Knife and Gun)"---gives you a pretty good idea of what they're thinking about. That's not much of an indication of how they play though; despite having doom-y lyrics Immolate is more into a mash-up of punk and garage rock sounds. "Hot Heat" is a perfect example; the song has an Oi! kind of sneer to it but set to a Stooges guitar buzz and a bit of quirky Police-like rhythm.

Haarp
The Filth
Housecore Records

Philip Anselmo of Pantera, Arson Attack and many other bands owns Housecore Records and he's the producer here of this first non self-released Haarp album. Phil doesn't play on the album but he is adamant that the doom metal band should not be referred to as a doom metal band. Bad news Phil; this sludgy thunder with demon-growl vocals sounds pretty doomy to us. But there's good news, too, Phil. We like it!

Zodiac Mindwarp & the Love Reaction
We Are Volsung
Steamhammer

Take the scariest of Alice Cooper songs, mix in a little of the Cult channeling the Doors and you have an idea of the kind of music Zodiac Mindwarp & the Love Reaction play. Lyrically We Are Volsung takes inspiration from Nordic mythology but musically the album is all Hollywood Blvd.; whatever street you might be cruising there hasn't been much turn-it-up-loud music that holds up this nicely since Guns N' Roses ruled the day.

[an error occurred while processing this directive]

.

---
...end