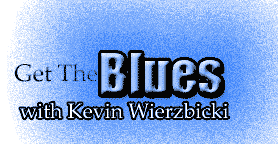 Seasick Steve - Man From Another Time

.
There's a very interesting back story to the 65-year-old bluesman known as Seasick Steve. He left a broken home at thirteen years of age, learned to play guitar from "an old Black fella," spent years as an itinerant laborer, carnie and busker and then moved to Europe where a rough ferry ride earned Steve Wold the nickname "Seasick.".

A move back to the States found Seasick opening a studio in Olympia, Washington where he produced bands like Bikini Kill and Modest Mouse.

Now back in Europe again, Seasick has recently won Best Breakthrough Act honors from Mojo Magazine and his career as a performer is taking off after all these years.

Few artists living and actively working today have such life experience to inspire their music but Seasick doesn't waste time "moaning" the blues. Whether he's singing about hopping a freight ("Just Because I Can") or relishing simple pleasures ("Diddley Bo") Seasick sings as casually as he's lived his life, conveying honesty and wisdom through understated inflection.

At times Seasick's humbleness brushes up against self-deprecation, like on the title cut with it's air-of-amazement chorus of "Don't you got nothin' better to do/Than listen to a man from another time?" With the exception of the Bo Diddley-style rocker "Diddley Bo" everything here is informed by Delta blues with Seasick's smoky vocals accompanied only by drums and his own guitar, slide and occasional banjo playing.

Clearly there's a great read waiting if Seasick ever decides to pen his memoirs; in the meantime the few chapters set to music here provide a riveting primer.





CD Info and Links


Seasick Steve - Man From Another Time

Preview and Purchase This CD Online
.

---
...end