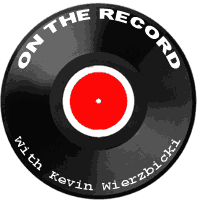 The Rolling Stones- Girl in a Coma- James Chance

.
The Rolling Stones
"Plundered My Soul" b/w "All Down the Line"
UMe
7" single

Universal has just rereleased the Rolling Stones' much-revered 1972 album Exile on Main Street complete with ten songs from the sessions that didn't make it onto the original double-disc set. "Plundered My Soul" is one of those songs and one listen makes it clear as to why it hasn't seen the light of day until now. The song is not terrible but it never quite gels; singer Mick Jagger seems a bit out of voice and at odds with his female back-up singers as the song lumbers somewhat clumsily along to a melody that's more or less lifted from "Tumbling Dice," one of Exile's big hits. The blue-collar rock of "All Down the Line" presented in its original (but remastered) form holds up the B-side nicely but the main reason to grab a copy of this single is not for the music; it's because the record is a limited and numbered pressing that will no doubt appreciate in value. Packaged in a picture sleeve that plays off of Exile's original black and white graphic.


Girl in a Coma
Adventures in Coverland Vols. I, II and III
Blackheart Records
7" E.P.s

This Texas-based all-girl trio is known primarily for their buzzing garage rock and for their penchant for waxing melodramatic in a style patterned after the music of the Smiths and Morrissey. Morrissey in fact loves the band; he's had them on the road as his opening act and he's tickled that the ladies took their name from his song "Girlfriend in a Coma." But singer Nina Diaz has a very expressive voice that's suited to a lot of different pop genres and this series of cover songs, presented on three E.P.s, affords Girl in a Coma a chance to show their depth. The most stunning of the songs on Adventures in Coverland come when Diaz sings something you wouldn't expect from Girl in a Coma, like on Vol. I where her voice sounds extremely powerful as she wails in Spanish on Selena's "Si Una Vez" or when she takes on the sultry country-strut of Patsy Cline's "Walkin' After Midnight" on Vol. III. Elsewhere the girls morph David Bowie's "As the World Falls Down" into a 60's-style girl-group number and turn in a hypnotic cover of Joy Division's "Transmission." Other songs on the E.P.s are the Velvet Underground's "Femme Fatale," Richie Valens' "Come On, Let's Go" and George Harrison's "While My Guitar Gently Weeps." The three discs come in picture sleeves that fit together to form the playing area of a board game based on a Girl in a Coma tour route.

James Chance
"Incorrigible"
Rong Music
12" E.P.

Sax man James Chance was one of the artists at the forefront of New York City's so-called "No Wave" movement in the late 1970s. Chance and his backing band the Contortions specialized in a sound that really hadn't been heard yet at the time; an incredible mash-up of free jazz, disco, tribal and rock that took a certain amount of genius to pull off. Chance and his band the Contortions took the spotlight for a few years but then mostly disappeared into obscurity; here they're back with one new song that recalls their best work (like "Contort Yourself") from thirty years ago. Chance's original version is the prize here but three remixes for DJs to play with are also included.


[an error occurred while processing this directive]

.

---
...end