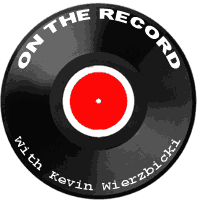 White Flag- Hole- Modest Mouse and Doro

.
White Flag
Keepers of the Purple Twilight
Target Earth Records
7" E.P.

What does it take to be big in Japan? Ask power-pop band Cheap Trick, a group that had limited success in the States until a recording of their sold-out show in Tokyo was released as Live at Budokan. The Japanese have not lost their taste for energetic, hook-filled rock and White Flag knows it; they open this five-song E.P. for Japanese label Target Earth with a Cheap Trick-meets-the-Beatles slice of pop perfection called "You Will Cooperate." "Please Stand By" and "Forever Changes" find the guys in a fuzzier mood, souping-up the psych-y freak-out of the former with a horns break that nearly veers the song momentarily into ska and looking to draw blood with a garage-rock guitar barrage on the latter. Ken Stringfellow of the Posies, the Minus 5 and many other bands has been collaborating with White Flag for years and he's one of the writers of "Dido," a song that sounds Athens, Georgia-ish, perhaps due to Stringfellow's association with that city's R.E.M. There are really only four songs on this 5-song E.P.; the fifth cut is just a quick (but fun) afterthought not unlike "Shoo Be Doo" from the Cars' album Candy O. Keepers of the Purple Twilight does exactly what an E.P. is supposed to do---give you just enough good stuff to leave you hungry for more. Comes in a Japanese-style picture sleeve. more on White Flag

Hole
"Skinny Little Bitch" b/w "Codine"
Mercury
10" single

A nice collector's piece for fans of Hole and Courtney Love---besides being in the oddball 10" format this single is pressed on snow-white vinyl. "Skinny Little Bitch," from the Hole album Nobody's Daughter, finds Love roaring non-stop at a perceived rival; this is rough-edged Hole at their best and a noticeable departure from the smoothed-over sound Love sought on her recent solo albums. Another added benefit for collectors is the non-album B-side, a surprisingly heartfelt take on the Buffy Ste. Marie blues tune "Codine." The song equates the usage of Codeine and other hard drugs with selling your soul to the devil and certainly, considering Love's (and late husband Kurt Cobain's) history with narcotics, she knows here of what she sings. Comes in a package with a see-through front so you can show off the nice white vinyl.

Doro
Fight
SPV
2 X 12" L.P.

If you are not familiar with German singer Doro Pesch, this vinyl reissue of her Fight album could make for your perfect introduction. Doro is a fairly big name in Europe and well-known in metal circles in the States where, because she is a striking blond, she gets plenty of attention from black T-shirt-clad young men. She's got the vocal chops to back up the looks, too, and about half of Fight finds her working in a vein where she sounds like she could be Pat Benatar's rougher sister. Elsewhere, on songs like "Hoffnung," the only song here she sings in German, she sounds more like Otep Shamaya. Over the years Doro has worked with and made friends with lots of hard rock and metal stars and Fight features a song she wrote for Lemmy, a song co-written with Jean Beauvoir of Plasmatics fame and "Legends Never Die" written for her by Gene Simmons of KISS. Pete Steele of Type O Negative duets with Doro on one of the album's standout tracks, "Descent."


Modest Mouse
The Moon & Antarctica
Epic/Legacy
2 X 12" LP

This album is truly a sleeper for Modest Mouse---long before they became radio mainstays with "Float On," The Moon & Antarctica was winning over fans by the bucket-load. Originally released in 2000 and highly-acclaimed by music critics at the time, the work has continued to sell and reached gold status last year. While Modest Mouse is impossible to pigeonhole, their specialty, despite their fondness for experimental techniques like backwards loops, is understatement. Singer and lyricist Isaac Brock is the main conspirator behind MM's introspective sound; his quiet (dare I say, "mousy?") singing style is what ties everything together whether the band is raging on the freak-out passage of "Dark Center of the Universe" or sounding like farm boys on the bucolic "Wild Packs of Family Dogs." Even the stylistic departure of the Beck-like "Tiny Cities Made of Ashes" works nicely here. After listening to these fifteen, ten-year-old tracks you can clearly hear the inspiration for much of the music produced by the intelligentsia of today's alternative artists.



[an error occurred while processing this directive]

.

---
...end