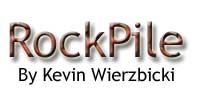 (hed)p.e.- Shadows Fall- Arson Anthem- Angra- Cough/The Wounded Kings (Split)- Return to Earth

.
(hed)p.e.
Truth Rising
Suburban Noize

This album is lyrically all about finding the truth behind the public faces that governments, organized religions, giant corporations and other powers that be hide behind. And after a brief documentary-style intro, vocalist Jahred jumps right into it on opening cut "Truth Rising," shouting about how it's judgment day for the world's corrupt entities. A bit Rage Against the Machine-y, but that's not a bad thing, and overall fans of (hed)p.e. should find Truth Rising satisfying. Amongst the twenty-two (!!) modern hardcore cuts here are "Stand Up" featuring guest vocals from Lajon Witherspoon of Sevendust and "Menina" where Jahred sings in Portuguese.

Shadows Fall
Madness in Manila: Shadows Fall Live in the Philippines 2009
Ferret/Everblack

Talk about whipping the crowd into a frenzy! Shadows Fall singer Brian Fair has dreads so long that he does it literally, banging his head at the edge of the stage and sending his snake-like locks flailing madly across the heads of those in the first few rows. Madness in Manila comes with a bonus DVD so you can see all the amusing hirsute action as it occurs; otherwise you'll just have to use your own hair and your imagination as you let this set of sixteen thrash metal tracks roll on CD. Includes a hard-driving version of Bob Marley's "War."

Arson Anthem
Insecurity Notoriety
Housecore

Half of Superjoint Ritual is here in the form of the ubiquitous Phil Anselmo and Hank Williams III; AA is rounded out with singer Mike X. Williams from Eyehategod and bassist Collin Yeo of Ponykiller. The band is not exactly made up of poets but they manage to get their point across with a minimum of words; "Ignite/Cancel canceled/Canceled in your prime/More than one war" is the sum total of the lyrics for "More Than One War." The music is appropriately thrashy to suit the brief manifestos but you'll also hear a little Sabbath and a little psychobilly amongst the influences.

Angra
Aqua
Steamhammer

Angra is a Brazilian band so you might expect their lyrics to be in Portuguese but singer Edu Falaschi sings these tales inspired by sea mythology in English. Rat-a-tat drums and occasional Gothic flourishes give Aqua a sound that'll be familiar to fans of Angra label mates Rhapsody but there are also nods to classic melodic metal and hard rock acts like Iron Maiden and Uriah Heep. Queensryche is channeled here too; the homage is especially noticeable on "Spirit of the Air."

Cough/The Wounded Kings (Split)
An Introduction to the Black Arts
Forcefield

This split release features one lengthy song each from Cough, a doom outfit from Richmond, Virginia, and British doomsters the Wounded Kings. Cough's offering is a plodding twenty minute opus called "The Gates of Madness." Perfectly titled, the song's slow and repetitive chords and thudding bass line conjure the aural equivalent of someone stumbling off the edge of reality. Anguished vocals kick in after a long intro and ultimately the doom rhythm is augmented with psychedelic guitars that accompany our hopeless soul as it enters the realm of full-blown insanity. The Wounded Kings' "Curse of Chains" is more layered than the Cough song with the guitar going off on mini solos, over the expected heavy riffage, right from the beginning. The band's vocalist sounds a little Iggy-ish and this indeed might be what the Stooges would sound like if they went doom.

Return to Earth
Automata
Metal Blade

Return to Earth features veteran east coast players Ron Scalzo, Brett Aveni and drummer Chris Pennie, ex-of Dillinger Escape Plan and currently of Coheed & Cambria. The trio is rightfully proud of the fact that their music can't be pigeonholed and indeed their sound is quite a mishmash filled with hard rock riffing, industrial noise, classic rock, post metal, experimental sounds and a lot more. "You Will be Replaced," for example, smacks of Nine Inch Nails, Metallica and 80s hair metal all at once. Amalgams like that could turn out unlistenable but Return to Earth manages to keep the music full of fun and interesting surprises, and they click nicely on radio-ready tracks like "The Replicas" when they play it straight and stick to one genre.




[an error occurred while processing this directive]

.

---
...end