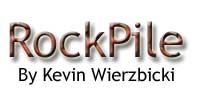 A Pale Horse Named Death- Coliseum/Burning Love- Pagan's Mind

.
A Pale Horse Named Death
And Hell Will Follow Me
SPV

The title and opening cut of this album is nothing more than percussive simulation of equine galloping that comes to an end with a burst of whinnying from a clearly distressed horse. The intro is brief, music-less and wordless but still it speaks volumes, setting an ominous tone for "As Black as My Heart" where singer Sal Abruscato channels the ghost of Jim Morrison. Abruscato is the former drummer and founding member of Type O Negative but here he foregoes the skins in favor of guitar and vocal chores. Much of the album is lyrically dark without being too specific, letting listeners conjure the demon of their choosing, but for the Guns N' Roses-like "Heroin Train" APHND spells out the disgusting things a junkie will do and endure for a fix, leaving little to be imagined. 'Horse' is a common slang term for heroin and the group's name may or may not intentionally make that reference but if music can be opiated then that found on And Hell Will Follow Me surely is. The album may begin with a gallop but the rest of the ride is patently slow, like the drawn-out demise that addiction brings. Abruscato even sings like he's had the life blood sucked out of him, sounding not unlike a beaten down version of Rob Zombie. If this all sounds fascinating to you and you're going to listen just once thinking it harmless, well, you'll have only yourself to thank when you get hooked.

Coliseum/Burning Love
Live at the Atlantic
Tee Pee

Kentucky's Coliseum and Canadian band Burning Love split this live release down the middle, Coliseum filling the first half of the effort with a noisy, punk-edged form of rock that displays a clear affection for the Stooges and no doubt Iggy would find himself lurching and writhing uncontrollably if exposed to cuts like "Man Was Never Meant to Fly." Burning Love finishes the show with a set of fast hardcore numbers that derive their energy from a singer who shouts out the lyrics in a manner that would give Lemmy a run for his money.

Pagan's Mind
Heavenly Ecstasy
SPV

Orchestrated and progressive, metallic and classic, this Norwegian band sometimes sounds like a mash-up of Styx and Queensryche; "Into the Aftermath" is all Ozzy during its chorus but off on a Fear Factory tangent otherwise while "Walk Away in Silence" sounds like a Def Leppard/Scorpions jam. Highly derivative but fun nevertheless.


[an error occurred while processing this directive]

[an error occurred while processing this directive]

.

---
...end