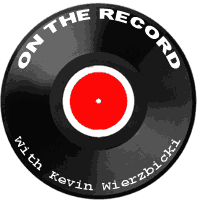 Bon Iver- Correatown- Candy Claws/Mike Adams at his Honest Weight

.
Bon Iver
(Self-titled)
Jagjaguwar
12" LP

There are lots of similarities between the work of Bon Iver and say, Modest Mouse. Not only have both entities amassed large and loyal audiences without the support of the mass media but both display a kind of creativity that makes them impossible to pigeonhole. Most of the songs on Bon Iver are named after places; presumably "Perth," "Calgary," "Lisbon, OH" and the other four songs with place names in their titles were written in those places or at least inspired by those places. No matter; this entire album comes from an isolated place, a place that only exists in the minds of Bon Iver and the listener. This very beautiful place, made so by an almost heavenly choir of syrupy falsetto harmonies and a lush mix of strings, horns, keys and weepy pedal steel, can only be reached by traveling down a bucolic mental lane that dead ends when the music stops. "Calgary" is the only song on Bon Iver that comes close to demanding listener participation (nearly a sing-along chorus!) but it doesn't interrupt what is otherwise a sublime liberation from the bonds of reality. A slightly-enlarged version of the CD booklet, with lyrics, is included in the artful gatefold package.

Correatown
Etch the Line
Another Room Recordings
10" EP, clear vinyl

Sweet-voiced Angela Correa is the mayoress of Correatown and it's a fine municipality that she oversees. The intro to "Play" features a guitar sound that tries to take the song to the beach and the song is not too far off from what a jubilant Go-Go's song would sound like stripped of harmony vocals while "Shine Right Through" and "Everything All at Once" are more subdued and introspective and revealing of the silky-smooth qualities of Correa's voice. "Isomer (Wittches Remix)" with its cauldron full of effects, quirky keyboard riffage and heavy bass line sounds like Missing Persons brought into the 21st century and is the only song of the six here that deviates from a lo-fi formula. Etch the Line is a sampler meant to tide fans over until the group's full-length Pleiades hits this fall.

Candy Claws/Mike Adams at his Honest Weight
Sing Starflyer 59
Flannelgraph
10" 45-RPM split single

This two-song tribute to prolific and long-running California band Starflyer 59 finds Candy Claws stripping out the raucous guitars of "Do You Ever Feel That Way" and performing the song in a dream-pop vein while Mike Adams at his Honest Weight for their part cover "Help Me When You're Gone" from Starflyer's Easy Come, Easy Go album, pretty much following the original arrangement of the languorous song.

[an error occurred while processing this directive]

[an error occurred while processing this directive]

.

---
...end