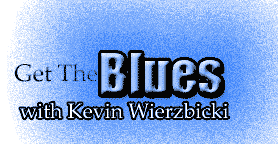 Chicago Blues: A Living History- Rory Block- Samantha Fish- Cassie Taylor- Dani Wilde

.
Various Artists
Chicago Blues: A Living History---The (R)evolution Continues
Raisin' Music

So many of the blues greats have passed away but this tribute to the Chicago blues lives up to it's A Living History title; all of the stars contributing here, Billy Boy Arnold, John Primer, Billy Branch, Lurrie Bell and Carlos Johnson, are still with us. Arnold starts the 2-CD compilation off with a couple of slow shuffles, "He's a Jelly Roll Baker" and Tampa Red's "I'll Be Up Again Someday" before kicking into boogie-woogie gear with Sonnyboy Williamson's "She Don't Love Me That Way." Primer prefers to tackle Muddy Waters and Jimmy Rogers, his soulful voice sounding especially peppy on a set-appropriate cover of Rogers' "Chicago Bound" while Lurrie Bell's contributions include a take on Floyd Jones' early (1947) Chicago blues number "Stockyard Blues" as well as his own "Got to Leave Chi-Town," a tribute to his late father, the legendary harpoon man Carey Bell. This great sampler of all new recordings is rounded out by Johnson's homage to Otis Rush and Fenton Robinson but that's not all; Buddy Guy sings and plays on "First Time I Met the Blues," Magic Slim guests on "Keep a Drivin'" and James Cotton blows harp on a rollicking "Rocket 88." The enclosed booklet has annotation on each song and a handy illustrated Chicago blues timeline.

Rory Block
Shake 'Em on Down: A Tribute to Mississippi Fred McDowell
Stony Plain

In the lyrics of "Steady Freddy," the self-penned opening number of Block's tribute to Mississippi Fred McDowell, she references McDowell's leaving home at an early age to head to exciting Memphis; clearly there's a little bit of Block's own story reflected in those words since she herself ran away from home at fifteen and eventually met McDowell, a country blues player who would heavily influence her playing. Here, working alone and acoustically Block pays homage with numerous songs she wrote herself and a selection of McDowell's tunes including "Kokomo Blues," "Worried Mind" and "Woke up This Morning."

Samantha Fish/Cassie Taylor/Dani Wilde
Girls With Guitars
Ruf

There may be nothing more dangerous than girls with guitars; if you don't think so wait until you hear these ladies rip through the Stones' "Bitch" where Wilde plays like she's ready to replace Keef. "Jet Airliner" is also covered but almost all of this set of mostly electric blues has been written by the girls with Fish's "We Ain't Gonna Get Out Alive" and Taylor's "Satisfy My Soul" showing that this team is as handy with the pen as they are with the axe.




[an error occurred while processing this directive]

[an error occurred while processing this directive]

.

---
...end