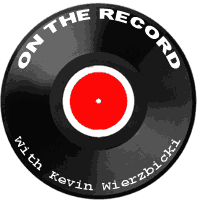 Chu Chu Santamaria y Usted and FIDLAR

.
Chu Chu Santamaria y Usted
(Self titled)
Young Cubs
12" LP, clear vinyl

If you speak Spanish then you might pick up on the fact that "Fiebre Tropical" is about the discovery of Puerto Rico in 1492. Then again, since this is an album of dance music you may be so into getting your groove on that you don't even notice the lyrics. On the electro pop of "Fiebre Tropical" the lyrics are kind of dreamy and downplayed but when singer Sofia Cordova (one half of Chu Chu Santamaria y Usted along with instrumentalist Matthew Kirkland) takes the mic during "Fanta Fabuloso," you'll notice. Again singing in Spanish Cordova proffers a decidedly cute delivery of the lyrics which she sings on a beat that's already sparkled-up with jingling percussion. "Miami Lakes," an instrumental save for some heavily treated and mostly indecipherable lyrics is a real disco pounder and about as close to house music as the album gets. "I Came For You" sounds like what a mash-up of Missing Persons and A Flock of Seagulls might result in and on "Grito de Lares Ridox" Cordova channels her inner Gwen Stefani. A fun, different and classy debut for this Oakland-based duo.

FIDLAR
DIYDUI
White Iris
7" 45 RPM E.P

The letters that spell out this group's name stand for something but it's a little bit naughty so you'll have to look that up for yourself. Musically FIDLAR are pop-punkers, ripping here through short but powerful tunes like "Wake Bake Skate," a song about unemployed youth who have nothing to do but catch a buzz and mess around. "Max Can't Surf" sounds at times like Sonic Youth while "Wait for the Man" buzzes with the energy of the Clash. This four-song sampler is a nice taste of the fun that FIDLAR's capable of bringing and hopefully they'll be bringing a full-length soon.




[an error occurred while processing this directive]

[an error occurred while processing this directive]

.

---
...end