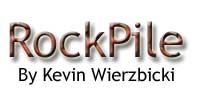 Earache's New Noise Attack- Achenar- Kingdom Come- New Keepers of the Water Towers

.
New Noise Attack
Earache

This various artists sampler presents fourteen cuts from up-and-coming metal acts of all shadings; you'll hear the Judas Priest/Motley Crue mash-up of Enforcer, Dio love from White Wizzard and the fuzz guitar-filled, Queensryche-inspired "I Was Buried in Mount Pleasant Cemetery" by Woods of Ypres. Not everything here is melodic though; Wormrot's "Erased Existence" thrashes up noisily out of the bowels of the earth, taking less than a minute to complete its task of thoroughly encrusting the listener with, well, worm rot. "Weaponized" from Oceano is also a screamin' demon delight and Cerebral Bore come from a similar place with "The Bald Cadaver." The Soulless, SSS and Diamond Plate all contribute previously unreleased tracks to this generous budget-priced sampler.

Achenar
Super Death Explosion Kittens
Earthen Records

This Scottish band plays noisy industrial metal which doesn't particularly lend itself to lyrics so five of the 7 cuts on the Super Death Explosion Kittens EP are instrumentals. "Arise Minions" is a brief piece that simulates a battle scene, all machine-gun rat-a-tat and the sound of projectiles bouncing off of armor. "Vocal Opposition," meanwhile, sounds a little something like you might hear if a band of robots got into the studio and took over the instruments while "Liberation" is the sound of an automated factory committing suicide. Yup, it's a little weird but it's also an extremely fun listen and a great discovery to play for friends if you want to one-up them.

Kingdom Come
Rendered Waters
SPV

If you like melodic metal and heavy rock as played by the likes of Judas Priest, the Scorpions and Whitesnake then you'll likely also enjoy German band Kingdom Come. The Lenny Wolf-fronted band has been around a long time (25 years) and has a substantial back catalog and Wolf has hand-picked eight fan favorites like "Can't Deny" and the Zeppelin-esque "The Wind" to record new versions of for Rendered Waters. The set also includes three new numbers, most impressively the arena-rocker "Blue Trees."

New Keepers of the Water Towers
The Calydonian Hunt
Meteor City

This Swedish outfit plays slightly-sludgy hard rock that aligns with the sound that fans of Mastodon are familiar with. The more frenetic these guys get the better they sound, as witnessed by the pounding bombast of "Return of Ziz," but The Calydonian Hunt is a solid listen all the way through.

[an error occurred while processing this directive]

[an error occurred while processing this directive]

.

---
...end