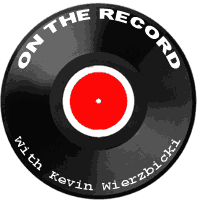 Guns N' Rosa Parks- Candy Golde (Wilco/Cheap Trick)- The Psychedelic SRB (Spiritualized)- Unholy Grave/Neon Hole

.
Saturday April 16th is Record Store Day, a special day where you can purchase limited edition and collectible pieces of vinyl at over 700 participating indie record stores throughout the US and Canada. In honor of Record Store Day, we're busting into our stash of recent releases to tell you about some of our favorites.

Candy Golde
(Self-titled)
Ten-O-Nine

10" EP

The band's name makes it sound like this is some stripper's vanity release; in fact the quartet consisting of Nick Tremulis, singer/guitarist Rick Rizzo and John Stirratt of Wilco/Uncle Tupelo is led by drummer Bun E. Carlos of Cheap Trick. With that in mind you would expect nothing short of pop perfection from Candy Golde and that's exactly what you get on the farfisa-and-woozy guitar gem "The Hold Steady," the bluesy, slide guitar rocker "Boy in the Bubble" and the jangly "Trouble Coming Down." The Cheap Trick-meets-Crazy Horse "Why and Where" closes out the five-song record and even though Candy Golde is not an exotic dancer these songs will have you willing to tip generously. Comes with a complimentary digital download code.


The Psychedelic SRB
"Kicks"
Sterling Roswell London Recordings

7" Single, picture sleeve

The Psychedelic SRB is Sterling Roswell, "Rosco" from Spacemen 3, the neo-psychedelic band that also included Jason Pierce who went on to front Spiritualized. "Kicks" is poppy psychedelia with a little Rockpile-love thrown in for good measure, performed here in Mono and with vocals on the A-side and as a Stereo instrumental on the B-side. Either version might inspire you to make a model space ship; Rosco has conveniently put the plan for one on the record's picture sleeve. That'll give you something to do while waiting for the upcoming Psychedelic SRB album to arrive in our galaxy.


Guns N' Rosa Parks
Antifreeze EP
Give Praise Records

7" EP, picture sleeve

As the label on one side of the single says, "It's hardcore, stupid." Five fast and furious songs populate each side of the EP, including the head banging mini-anthem "Can't Relate," the slightly-sludgy "Hungry Hungry Hippocrites" and the slammin' "Secondary Deviance." Comes with a fun D.I.Y.-style booklet containing the lyrics and lots of photos.

Unholy Grave/Neon Hole
Dawn of Unholy Insanity/Cement Garden
Bullwhip/Give Praise Records

7" Split EP, marbled colored vinyl

Unholy Grave plays hardcore music where the drums are mixed up front and played incredibly fast even by hardcore standards. The machine-gun pace makes the four songs of Dawn of Unholy Insanity fly by before you know what hit you, which is fine because you'll want to play them again right away anyway. The Neon Hole side of this split release is almost the mirror opposite though; "Cement Garden" and "Breed" are slow sludge-core numbers that only occasionally whip themselves into a frenzy.


[an error occurred while processing this directive]

.

---
...end