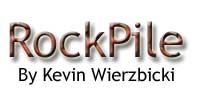 Korn- Brian Robertson (Motorhead - Thin Lizzy)- Winterus- Olde Growth

.
Korn
The Essential Korn
Epic/Legacy

The critics and haters came out in droves when Korn popped onto the scene back in 1994 and there are still plenty of wags out there who love to rip on the band. No matter; the band's success is well documented at this point and this 2-CD, 28-cut retrospective chronicles Korn's development through 2004. There's no new material or unreleased stuff here; just a few cuts from each album presented in chronological order. Included are the GRAMMY-winning "Freak on a Leash," the end-of-Grunge era "Clown," Christmas tune "Jingle Balls," all three parts of the Pink Floyd cover "Another Brick in the Wall" and quite possibly the only nu-metal song to effectively use bagpipes, "Shoots and Ladders."

Brian Robertson
Diamonds and Dirt
SPV

Robertson was with Motorhead at one point but he came to prominence playing guitar on Thin Lizzy's classic Jailbreak album. This album came about in a bit of an odd way when one of Robertson's closest friends found an old demo tape and talked Robertson into doing full-blown recordings of the tunes. The results are a mixed bag; the title cut sounds like Foreigner and many other tunes generally sound like they're living in that era. The best cuts here though, that allow for Robertson to rip it up, are several cuts written by blues rocker Frankie Miller and a selection of old Lizzy tunes; "It's Only Money," "Blues Boy" and two takes on "Running Back."

Winterus
In Carbon Mysticism
Lifeforce

This Kalamazoo-based quartet plays extreme metal that sounds more like it roils up out of Medieval Europe rather than the Michigan hinterland and that's a good thing; it makes it much easier to imagine this set as a soundtrack to daily life in some plague-spoilt village of antiquity. A few proggy overtones here too; clearly the quartet can pull off quieter numbers when they want as with the sparsely atmospheric and metal-free "Lone Wolves."

Olde Growth
Olde Growth
Meteor City Records

Melodic and doom aren't descriptors that you'll find together often but Olde Growth manages to do a pretty good job of mixing the sludge and the soaring on "The Grand Illusion" which is certainly not a reference to Styx. The ultimate in muddiness here comes oddly enough from the album's only lyrically-positive number, the lumber-loving "Sequoia," maybe not too surprising coming from a band named Olde Growth.




[an error occurred while processing this directive]

[an error occurred while processing this directive]

.

---
...end