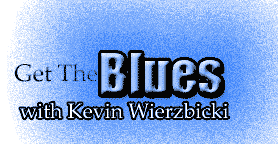 Pete Anderson - Even Things Up

.
Anderson and guitar twang are almost synonymous terms and his playing and production work helped to sell millions of records for country twang-master Dwight Yoakam. But as a teenager Anderson saw some of the greatest blues players, Muddy Waters, Howlin' Wolf and Lightnin' Hopkins at the Ann Arbor Blues Festival and has loved the blues ever since, just now getting around to adding a full-blown blues album to his catalog of solo works. Of course a lifetime of other influences inform the set here; among numbers like the Eric Clapton-ish title song and the big, swinging blues of "Honky Tonk Girl" you'll find a jazzy samba blues tribute to Wes Montgomery in "Wes' Side Blues" and a nod to Booker T in the gurgling, organ-infused instrumental "Booker Twine." And naturally, whether Anderson is tuned into Chicago ("One and Only Lonely Fool") Memphis ("Still in Love") or the delta ("Prophet for Profit") there's still plenty of twang in his thang. A second version of "Still in Love" features Bekka Bramlett on lead vocals.


CD Info and Links


Pete Anderson - Even Things Up

Preview and Purchase This CD Online
[an error occurred while processing this directive]
.

---
...end