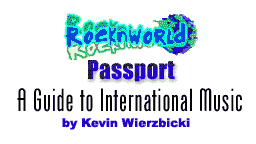 Reggae Edition Featuring Jimmy Cliff, Sugar Minott and Gregory Isaacs

.
Jimmy Cliff
Sacred Fire E.P.
Collective Sounds

Jimmy Cliff has written some of reggae's most enduring numbers including the chestnuts "The Harder They Come," "Sitting in Limbo" and "Many Rivers to Cross" but this five-song e.p. finds Cliff in a mood for cover songs. Only "Ship is Sailing" is self-penned; otherwise Cliff burns through a take on the Clash's "Guns of Brixton," a peppy cover of Rancid's "Ruby Soho" (Rancid's Tim Armstrong plays guitar throughout and produces the e.p.) and an unlikely cover of Bob Dylan's "A Hard Rain's A-Gonna Fall." Cliff is now in his 60s but his vocal work here sounds very youthful, even bringing to mind the late Bob Marley on "Brixton Version," a dub version of "Guns of Brixton" that closes the recording.

Sugar Minott
Hard Time Pressure
VP Records

Minott, who died in 2010, never managed to become a well-known artist in the States but he was a beloved star in his native Jamaica and in England where he lived for awhile. This 2-CD/1-DVD set provides a broad overview of Minott's career and showcases material culled from, among others, the Jaguar, Nura and Taxi labels along with lots of music initially recorded for Sugar's own Black Roots imprint. Minott was a "lover's rock" reggae singer and all but a couple of the smooth numbers included here were self-penned; Minott sounds good reworking the Motown classic "Good Thing Going" but he really outdoes himself interpreting Minnie Ripperton's "Loving You" as "Loving Jah." Minott also dipped into psychedelic reggae at one point, and a few of these offerings like "International Herb" and "Rub a Dub Sound" close out the audio portion of this anthology. The bonus DVD features four songs and a Bob Marley medley.

Gregory Isaacs
The Ruler 1972-1990
VP Records

Another reggae great that is no longer with us, Isaacs was a hot commodity in 1982 and was poised to take over as reggae king after Bob Marley died. Isaacs' Night Nurse album was a hit at the time but Isaacs himself was stewing in a Kingston jail, unable to tour and support the album. So instead of becoming a household-name Isaacs toiled away on the fringe of stardom until his death in 2010. This 2-CD/1-DVD anthology holds forty tunes cut over a two decade span including the sensual "Night Nurse," the sexy daydream "Private Secretary," "Big All Around" featuring Dennis Brown and "Jealousy" with Jimmy Cliff. The bonus DVD features a 1984 show filmed at the Brixton Academy with the Roots Radics as backing band.




[an error occurred while processing this directive]

[an error occurred while processing this directive]

.

---
...end