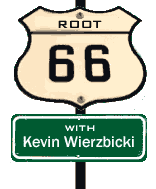 Richard the Lionhearted

.
This band hails from the heartland of America but much of their music has shadings of the west coast or the desert southwest. They're not exactly cowboys on acid but a generous amount of psychedelia informs their music, like on "My My My" where a hazy sound puts Richard the Lionhearted on the same path that the Meat Puppets never tire of exploring, or on "Ain't Been Straight," a folk-rocker that channels the cosmic Americana first brought to life by the Grateful Dead on albums like American Beauty and Workingman's Dead. "Badlands" borrows the galloping rhythm of "Ghost Riders in the Sky" and lopes madly through the hills with it like they're late for a meeting with Crazy Horse (the band, not the warrior chief) and "Son House," appropriately enough, is a slow Delta boogie with an eerie aura, like it's floating in from a distant radio station that you're lucky enough to catch for a few miles as you ramble down some forlorn highway. And really that's the deal with this whole album; it doesn't take too much scrutiny to realize there's something special going on here. Singer/songwriter/guitarist Kyle Wayne Stewart clearly has a fondness for the full range of earthy sounds that make up the Americana genre and a bent towards the new psychedelic folk movement, all of which results in music that, likened to talking to a favored old friend, is both full of warmth and intellectually stimulating.


CD Info and Links


Richard the Lionhearted

Preview and Purchase This CD Online
[an error occurred while processing this directive]
.

---
...end