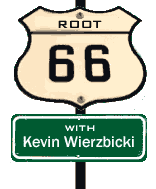 Root 66: Johnny Cash- Jonathan Edwards- John Paul Keith

.
Johnny Cash
From Memphis to Hollywood: Bootleg Vol. II
Columbia/Legacy

This 2-CD compilation features rare material recorded in the first fifteen years (1954-69) of Cash's career, beginning with "on the air" radio snippets taped in Memphis prior to the late legend's signing with Sun Records. Culled from Cash's personal archive, this segment offers songs like "Wide Open Road" and "One More Ride" presented between quaint commercials for the Home Equipment Company. Considering Cash was just getting started it's fitting that he had to read the commercials but then again it's a little amusing at this point to think that there was a time when he had to shill aluminum siding. Previously unreleased demos of durable tunes like "I Walk the Line" and "Get Rhythm" are included as are half a dozen rare Sun recordings like the humorously-delivered anti-booze number "Leave That Junk Alone." Disc 2 collects 25 singles, B-sides and previously unreleased outtakes from early Columbia sessions, including "Roll Call," "The Folk Singer," "Johnny Reb," a demo of "Hardin Wouldn't Run," the horn and fuzz guitar embellished 1966 single "Put the Sugar to Bed" and a duet with Lorne Greene, "Shifting, Whispering Sands." Guest players include Luther Perkins, the Carter Family, Carl Perkins, Floyd Cramer, Tompall Glaser, the Statler Brothers and Norman Blake.

Jonathan Edwards
My Love Will Keep
Appleseed

If you were anywhere near a radio in 1971 you definitely heard Edwards' Top 5 hit single "Sunshine" a time or two; in reality you probably heard the popular song about a hundred times in the early '70s. Edwards subsequently released a couple of less-successful albums and even sang on Emmylou Harris' groundbreaking 1975 Elite Hotel album but for the most part he has been consigned to obscurity as a one-hit-wonder. So listening to My Love Will Keep, Edwards' first release in fourteen years, is pretty much like listening to a "new" albeit highly-polished artist. The self-penned "Surrounded," swathed in a lush bed of acoustic guitar, fiddle, lap steel and harmony vocals sounds like something America might have done back in the day while "Johnny Blue Horizon," according to Edwards, is inspired by another of the era's mellow hit-makers, John Denver. This album will be of little interest to those expecting more in the vein of "Sunshine" but those who enjoy unpretentious country-flavored pop should thoroughly enjoy this set, especially the radio-ready title song.

John Paul Keith
The Man That Time Forgot
Big Legal Mess

Keith is a Memphis-based roots-rocker here channeling Buddy Holly on "Never Could Say No," Buck Owens on "You Devil You," Ricky Nelson on "Songs for Sale" and even the Clash on "Anyone Can Do It." Lots of familiar sounds inhabit The Man That Time Forgot but all the songs are nicely arranged Keith originals well-suited to the retro presentation and just begging to be sung along to.

[an error occurred while processing this directive]

[an error occurred while processing this directive]

.

---
...end