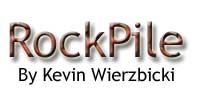 Slash- Bebe Buell- The Kenneth Brian Band

.
For this latest edition of Rock Pile Kevin Wierzbicki tells us about Slash's Made in Stoke 24/7/11 Special Edition, Bebe Buell's Hard Love and The Kenneth Brian Band's Welcome to Alabama.

Slash
Made in Stoke 24/7/11 Special Edition
Armoury/Eagle Rock Entertainment

Little-known fact about guitarist-in-demand Slash: The top hat wearing ax-man was born in London, England and spent the first five years of his life in nearby Stoke. He had never been back to Stoke until this past July which is when this live recording was made. Slash was of course a member of Guns N'Roses during the band's most exciting period and multiple GNR songs ("Patience," "Nightrain," "Sweet Child O' Mine," "Mr. Brownstone," "Paradise City") are included in the twenty-one song set list. Singer Myles Kennedy of Alter Bridge gives it the old college try on the songs but mostly these disappoint; despite Slash's fiery guitar playing there is just no way these songs can live up to their original Axl Rose-fueled versions. "Back from Cali" from Slash's solo album and "Beggars & Hangers On" from the Slash's Snakepit album It's Five O'clock Somewhere come off much better and "Dr. Alibi," the song Slash co-wrote with Stoke native Lemmy Kilmister of Motorhead and with Todd Kerns on vocals also sounds good. Slash was also a member of Velvet Revolver and that band's "Slither" is performed here; again without the original vocalist the song is a bit of a letdown. Made in Stoke is definitely not essential Slash but it isn't a throw-away either and hardcore fans will appreciate the five songs and the interview segment that appear on the bonus DVD.

Bebe Buell
Hard Love
Niji

Buell is a former Playboy playmate, fashion model, actress and singer but thanks to a long list of rock'n'roll lovers ranging from David Cassidy to Todd Rundgren to Steven Tyler (she's the mother of Liv Tyler) the first word that comes to mind for many when her name is mentioned is "groupie." With that information in hand you might expect Hard Love to be a vanity project; it is not. Buell comes out rocking hard on opening track "Mother of Rock & Roll" where she comes across like a gruff, latter-day era Marianne Faithful fronting the Donnas, kicking ass and not even bothering to take names. With her point made (gimme some respect!) the rest of the album is not so hard-edged, with "Devil You Know" being hook-filled like a Bon Jovi hit while "Heartbeat" jams to a Tom Petty-like groove. But it is Buell's whisky-soaked vocals, full of nuance, that keeps the songs from being derivative and that makes cuts like the suggestive "Sugar" suitable for repeat airplay. Speaking of suggestive, Buell includes an uber hip cover of the Gang of Four oldie "I Love a Man in Uniform" where she revels in repeating the implied naughtiness of the line "The girls they love to see you shoot!" Good stuff all the way through; play it loud.

The Kenneth Brian Band
Welcome to Alabama
Southern Shift Records

Brian has been around for quite awhile, spending a considerable amount of time honing his songwriting chops in Nashville and living in various southern states. His music is imbued thoroughly with the myth of the south, often lyrically focusing on the dark side of daily life as he does on the Lynyrd Skynyrd-leaning "Something Better" and the Marshall Tucker Band/Steve Earle mash-up "Welcome to Alabama." "Last Call," a slow, weepy steel guitar drenched duet with Lillie Mae Rische is hauntingly similar to the great work the late Gram Parsons did with Emmylou Harris. Guitars are set to Neil Young fuzz for "Tonight We Ride" while ex-Drive-by Trucker Jason Isbell pours sweet slide guitar syrup all over "Prayer for Love." The caliber of Brian's guests---Bonnie Bramlett, Randall Bramblett, James Pennebaker, Charlie Daniels Band bassist Charlie Hayward and Muscle Shoals Swamper David Hood, all produced by Johnny Sandlin---says a lot about what's going on here and if you like southern rock/southern sounds of any kind then you'll have a new friend in Welcome to Alabama.




[an error occurred while processing this directive]

[an error occurred while processing this directive]

.

---
...end